Hi Team,
I have 2 requests I would like to make (and my comments are only Macos related because I dont have a windows laptop)
1- Can we expand the input area for some transformations like IF or ideally give an option to expand or not the area that is input vs the bottom tabs in the transformation sections? I see the option to expand the main EDT sections to the side but not up and down on the complete right section where we have horizontal splits. Example here: I can't expand that input area in the IF transformation: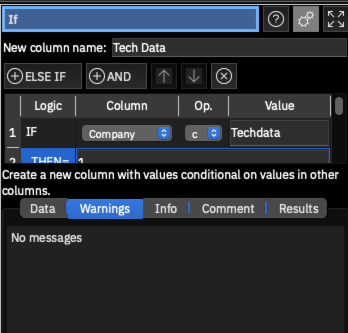 2- For the replace transformation: could we make the text replacement have some option like contain and equal so that I could possibly replace for example select only rows that have a specific text or rows that contain specific text. Those are different things and it would be useful to have this option.