Hi
I need to compare two lists and report both list A - list b and list b - list A.
The only way I can see to do this is as follows: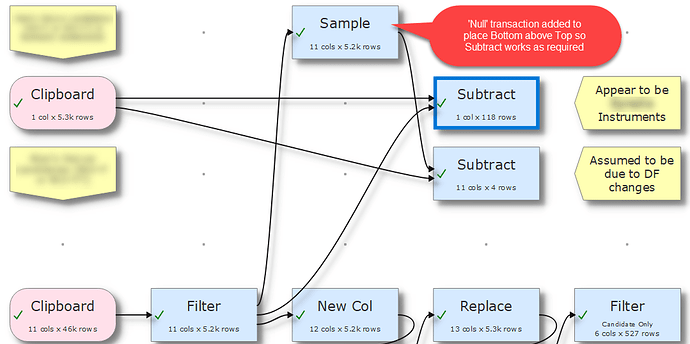 Have I missed something?
If so would it be possible to add an option to Subtract to select between 'Select Top from Bottom' and 'Select Bottom from Top.
This may also apply to other similar transformations.
Thanks