Hi,
I got the daily values for Daily hospital occupancy for all European countries for the time from 2020-04-01 to 2021-07-04.
It looks like this: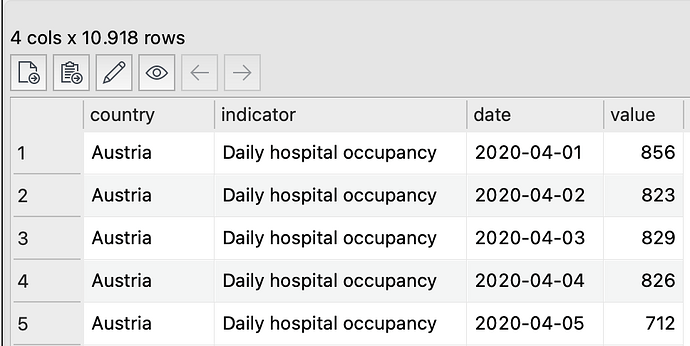 after SPREAD it produces this:

The dates are out of order and a lot of dates went missing.
How do I sort them?
Thank you in advance.
Data is from ecdc: Data on hospital and ICU admission rates and current occupancy for COVID-19
MyTransform.transform (2.2 KB)