There is a new snapshot release for Windows and Mac. It adds an extra By key mode to the Concat Rows transform: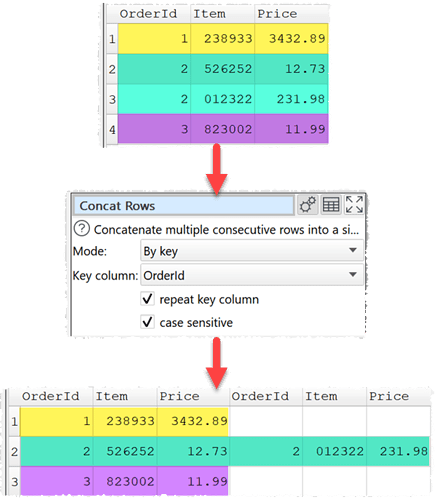 For more details and to download this release go to:
You may need to refresh the page if you have visited it previously.
As a snapshot release, it isn't as thoroughly tested as a production release, but it should be fairly stable. Please try it and let us know if you have any problems.