You can now export to Excel hh:mm:ss format. Your data should be in the form hh:mm:ss or hh:mm.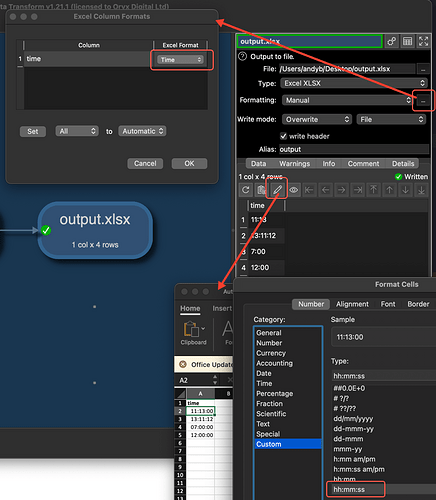 We have also fixed:
An issue where Subtract and Intersect could result in empty headers.
An issue where deleting a transform could result in duplicate connections.
You can download and install this snapshot release using these links:
This snapshot is made available for customers to give feedback on. It has not been tested as fully as a production release, but it should be fairly stable. Please reply to this thread if you have any feedback.