Hello,
First of all i really enjoy your software.
i work with huge amount of data that i must split to not encounter the error Out of memory.
at the same time each file as the same characteristic and would like to suggest an option to pre-configure a same action choosing the same column and then run it to save time.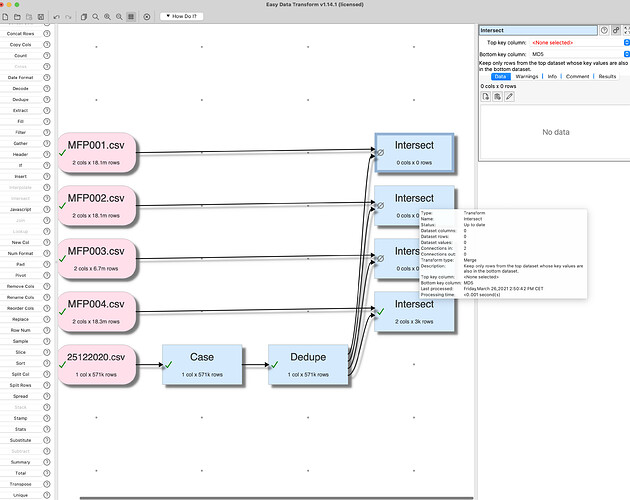 In that case i used to upload at least 10 go of data and i must change 1 by one the column wait for it to be done and repeat on and on to get the job done.
Maybe you already have a feature giving me the opportunity to reach the same goal.
By the way, i cannot write the character "@" in filter have to copy past it all the time.
Thank you very much.