Hi,
I have a very lousy program that outputs my reports as "whatever.xls". But in fact the file is a tsv (tab-separated values)
EDT does a beautiful job processing the file… but I have to manually rename them to "whatever.csv", because if not, EDT tries to open an Excel file.
So, can I override this?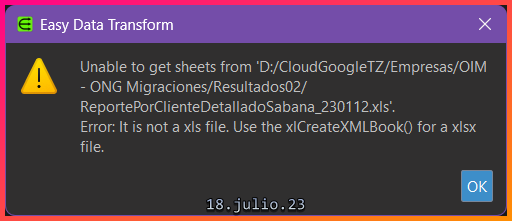 thanks