You can read the latest newsletter here:
You can subscribe to be emailed the newsletter in future here:
Hi,
something with the upload path doesn't work. Can you check? I get an error message and a hint to use the standard download link, but there it loads 1.41.0
You can check you have the new production binaries correctly installed by selecting:
Windows: Help>About
Mac: Easy Data Transform>About Easy Data Transform
The date in the Build field should be Sep 5 2023.
Windows: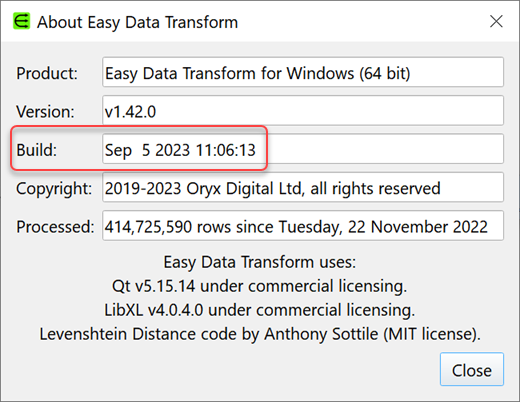 Mac: