On day 2 of my trial with EDT and have to say i'm impressed. I managed to extract particular components from a JSON file that i had been struggling to do with other methods.
I am a bit put off by the look of the application though. I know functionality is the key aspect but i would like things more if it looked a bit nicer / more modern. I don't know if you are familiar with Retrobatch - which is an application that does with images what EDT does with data. The interface there is super slick: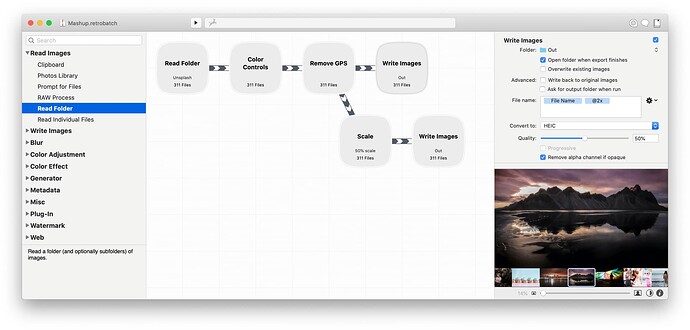 Additionally, as merely a hobbyist in terms of my data needs, the cost of the application is quite high. I am happy to pay it (especially now during Summerfest) but have seen mention of a v2 on this forum. Is there any indication of when this might appear and if it would be a charged for upgrade?
And finally want to add a +1 to being able to access online files directly (e.g. csv on a web server) and for tapping into APIs. I know these are on the roadmap already.
All in all…great job with EDT!!