Airtable is great, but the reporting facilities are limited. Say we have a table of class attendances in Airtable. Each class has a date, a subject and a list of linked attendees (shown here using letters instead of names):
| date | subject | attendees |
| --- | --- | --- |
| 01/07/2021 | English | A,B |
| 01/07/2021 | Cookery | C,D |
| 01/07/2021 | French | A,E,F,G |
| 02/07/2021 | English | A,B,H |
etc
We want to find out:
how many unique attendees there were for English classes in July 2021; and
how many times each of these people attended English
There is no practical way to do this in Airtable that I am aware of. But we can easily do it in Easy Data Transform.
First we need to create a filter in an Airtable grid view of the table:

Then we need to download the filtered data as a CSV: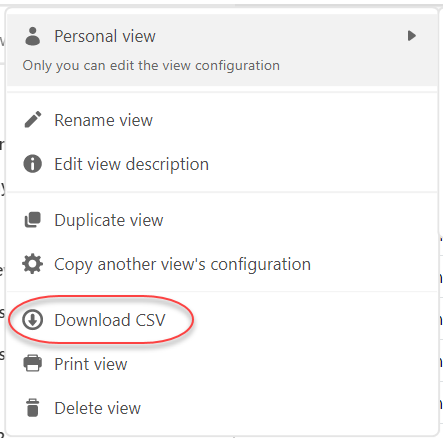 Then we can transform the data into the form we need it, like this: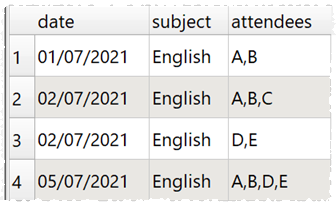 use Split Col with Into set to Rows to move each person's attendance onto a unique row.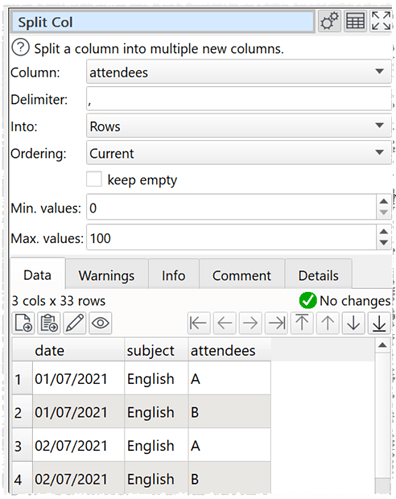 use New Col to add a column of 1s that we can sum.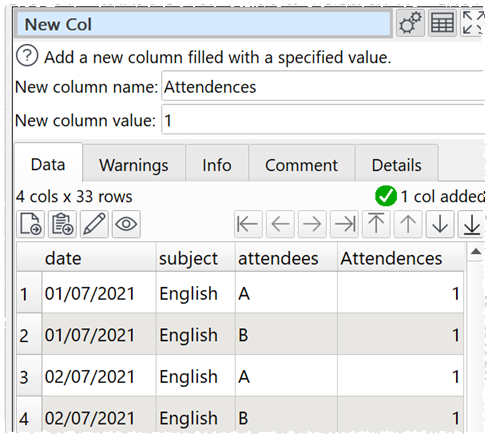 use Unique to keep unique names and sum the number of times they occur.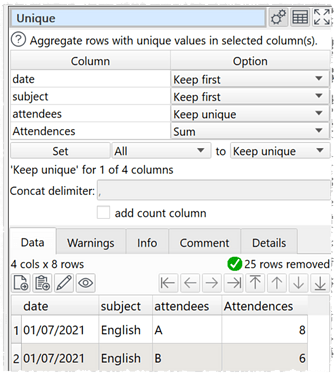 use Sort to order by number of attendances.
use Remove Cols get rid of cols we don't need.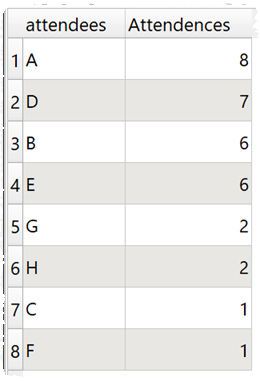 output the results to a CSV file.
Example CSV input file:
class-attendance.csv (308 Bytes)
Example .transform file:
airtable.transform (3.5 KB)