I ran a input json file into EDT, and after a while it was clear that it was not going to complete, and indeed, jammed the whole machine (CTRL/ALT /DEL did not work).
I ran this twice more to confirm this, with this task being the only one on the machine.
I then converted the file to CSV, and it completed in a few seconds. It was a flat file with 68 rows, so it's a quirk somewhere in the json logic.
It looked a bit like a it was generating a memory leak somewhere, as the machine locked up with 32GB used.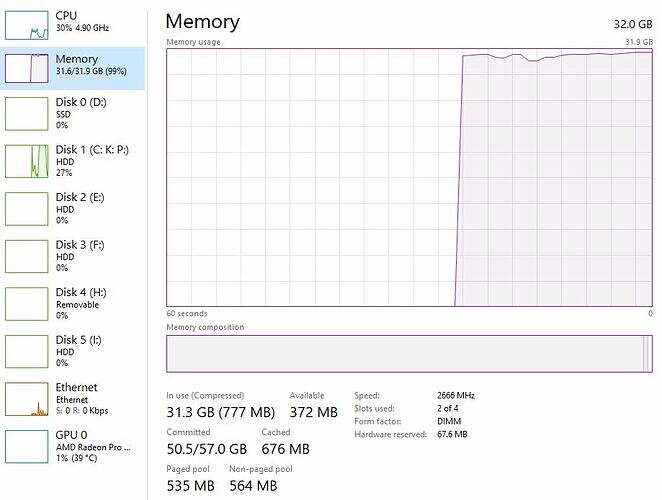 Machine was Asus mobo / i9-9900 / 32 Gb / Samsung EVO 970 SSD
Has anyone else experienced this ? [PS I'm a newbie, so haven't scanned the board completely as yet, so apologies if this is known.